Electric cars are exciting. It's been a long time since we've had a change this substantial in the automotive industry, and watching it unfold is pretty spectacular. We need to be realistic, though. Electric cars are not the answer to our environmental problems – bear with us here.
Where does our electricity come from?
It may sound pedantic, but we have to be clear on where our electricity is produced before we plug in our electric vehicles. The U.S. Energy Information Administration reports that in 2014, the United States generated 39% of its electricity from coal, 27% from natural gas, 19% from nuclear, 6% from hydropower, and 7% from other renewable sources (mostly wind). The remaining 2% came from petroleum and other gases.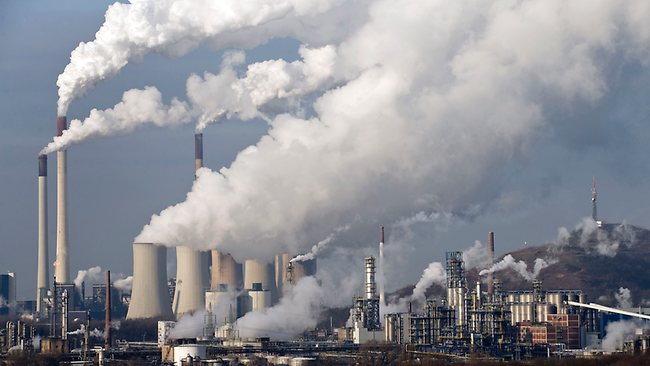 The two big players in this situation are obviously coal and natural gas. In total, the United States generates 66% of its electrical energy using these two – and let's be frank, they're burning coal and natural gas to generate their electricity. To make matters worse, coal is the dirtiest in terms of CO2 production.
What does that mean for electric cars?
Well, it means that the car being electric doesn't make it environmentally friendly. It's all about where that power comes from. The question is, what's better for the United States: burning fossil fuels in our gas tank, or using fossil-fuel generated electricity to power our vehicles?
That's a difficult question
We may have some insight, though. In a study conducted by ShrinkThatFootprint.com called Shades of Green, the researchers looked at what the carbon footprints of electric vehicles are by country. They found that electric vehicles have a smaller carbon footprint in countries where carbon emissions are low. India, South Africa, and China, who rely primarily on coal for electricity, would be better off driving more gasoline-powered cars than by burning more coal to power electric cars. This is because burning coal to produce electricity emits such high levels of CO2.
In countries with many renewable forms of electricity – like Paraguay which produces 100% of their 51.8 billion kilowatt-hours (and only uses 3.1 billion kWh) – electric cars have an excellent carbon footprint! Their manufacturing footprint (batteries, shipping, building materials, etc.) becomes their only drawback.
In conclusion
Driving an electric vehicle is as environmentally friendly as your method of energy production is. If you produce more CO2 in order to power your electric vehicles, you're not exactly fixing any problems.
We're not writing this to make you shy away from electric cars, though. We think they're the next step in reducing our reliance on fossil fuels – but it's not the only step. Our energy consumption is only as renewable as our energy production.
Electric Cars Aren't Always Better for the Environment
was last modified:
February 25th, 2016
by